| | | |
| --- | --- | --- |
| | IN LOVING MEMORY, TACO | |
| | | | | | | | | | |
In Loving Memory of Taco- March 14, 1994-April 16, 2004
Taco left us too soon, but his short life touched many lives.

Taco left a legacy in the photos he appeared in. . He wasn't a show dog, nor did he belong to a famous person.

Taco learned at a young age to pose for his shutterbug Mom.
He not only posed, he hamed it up. There was nothing camera shy about Taco.
He loved the undivided attention and his favorite treats he received when he was doing a photo shoot.
Green beans, carrots and apple slices were his favorites!
Photos of Taco appeared in The National Enquirer & some overseas tabloids, Dog Fancy, Womans World, and local newspapers.
He won many Hallowen contests. Some from photos, some from actually being at the event.
He visted a nursing home one Christmas morning where he made many elderly people smile dressed as a little elf.
He attended a Memorial Day event where he was photographed by many strangers who had to stop and meet the little dog dressed as Yankee Doodle Dandy. He would sit up and hold the small flag in his mouth and wow the audience that had gathered around to see him.
Photos of Taco bring smiles to people all over the world.
Taco was a true Chihuahua Ambassador!
Taco was my first Chihuahua.
I didn't know how trainable this breed was. Taco showed me beyond my expectations how smart Chihuahuas are.
Besides posing for the camera, Taco also learned to run on a moving treadmill. He could shake hands and lay down and roll over.

I hope you enjoy Tacos photos.
He will live forever in our hearts!


Taco died suddenly from heart failure April 16, 2004.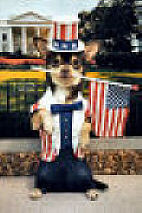 Yankee Doodle Dandy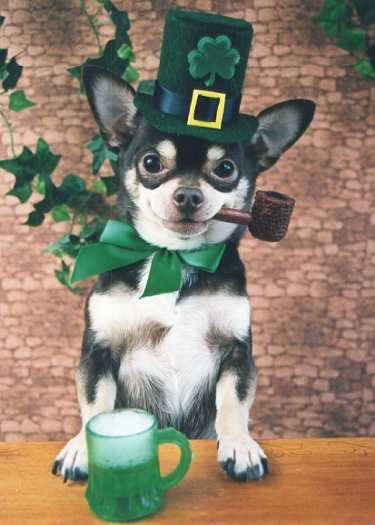 CHEERS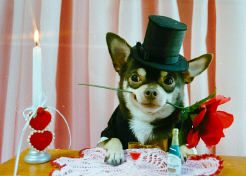 AND THEY CALLED IT PUPPY LOVE.........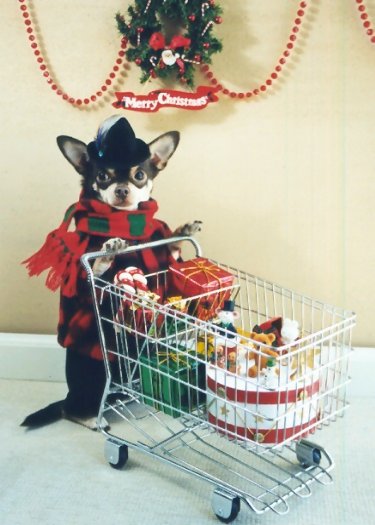 SHOP DOGGIE DOG!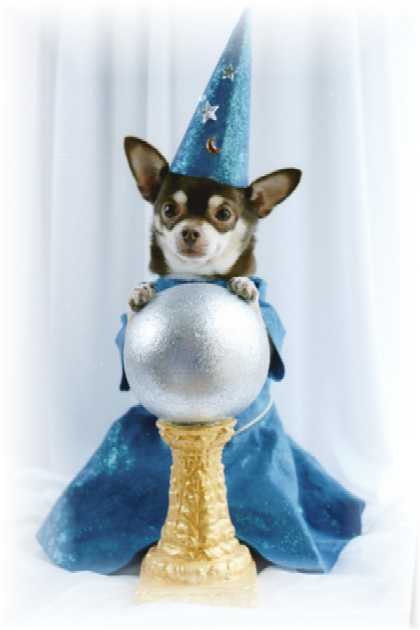 MOVE OVER MERLIN,,,,THERE'S A NEW WIZARD IN TOWN!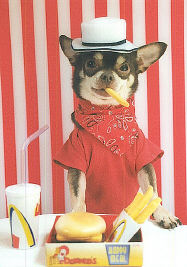 Fast Food Chihuahua!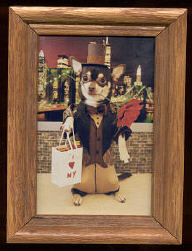 I LOVE NY CHIHUAHUA!
We miss you Taco, and will never forget you!